NOW SHOWING
All advertised times and film product is subject
to change without prior notification due to the nature of the business.
All unpaid bookings will be cancelled 1 hour prior the movie.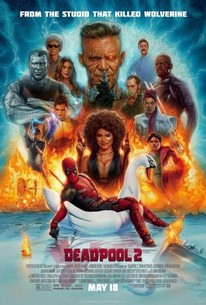 DEADPOOL 2
After surviving a near fatal bovine attack, a disfigured cafeteria chef (Wade Wilson) struggles to fulfill his dream of becoming Miami's hottest bartender, while also learning to cope with his lost sense of taste. Searching to regain his spice for life, as well as a flux capacitor, Wade must battle ninjas, the yakuza, and a pack of sexually aggressive canines, as he journeys around the world to discover the importance of family, friendship, and flavor – finding a new taste for adventure and earning the coveted coffee mug title of World's Best Lover.
Weekends[Fri,Sat&Sun]
1.30PM, 4.00PM, 6.45PM & 9.15PM
Weekdays[Mon, Tue, Wed & Thu]
4.00PM, 6.45PM & 9.15PM
PG13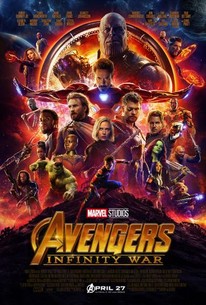 AVENGERS INFINITY WAR
An unprecedented cinematic journey ten years in the making and spanning the entire Marvel Cinematic Universe, Marvel Studios' "Avengers: Infinity War" brings to the screen the ultimate, deadliest showdown of all time. The Avengers and their Super Hero allies must be willing to sacrifice all in an attempt to defeat the powerful Thanos before his blitz of devastation and ruin puts an end to the universe.
Weekends[Fri,Sat&Sun]
6.30PM & 9.30PM
Weekdays[Mon, Tue, Wed & Thu]
6.30PM & 9.30PM
PG13
TRAFFIK
Brea and John embark on a romantic weekend getaway to an isolated estate in the mountains. They are pleasantly surprised when two of their friends, Darren and Malia, also show up unexpectedly. Their plans for fun soon give way to terror when members of a violent biker gang invade the peaceful countryside. Banded together, they now find themselves in a fight for their lives as their assailants will stop at nothing to protect their secrets from the outside world.
Weekends[Fri,Sat&Sun]
6.45PM & 9.15PM
Weekdays[Mon, Tue, Wed & Thu]
6.45PM & 9.15PM
PG13
EARLY MAN
A plucky cave man named Dug, his sidekick Hognob and the rest of their tribe face a grave threat to their simple existence. Lord Nooth plans to take over their land and transform it into a giant mine, forcing Dug and his clan to dig for precious metals. Not ready to go down without a fight, Dug and Hognob must unite their people in an epic quest to defeat a mighty enemy — the Bronze Age.
Weekends[Sun]
2.00PM & 4.15PM
Weekdays[Mon, Tue, Wed & Thu]
4.00PM
PG