NOW SHOWING
All advertised times and film product is subject
to change without prior notification due to the nature of the business
TRAIN TO BUSAN
A man (Gong Yoo), his estranged daughter and other passengers become trapped on a speeding train during a zombie outbreak in South Korea.
Weekends[Wednesday]
4.00PM
PG13
MASQUERADE
Though it places his own life in danger, a look-alike commoner (Lee Byung-Hun) secretly takes the place of a poisoned king to save his country from falling into chaos.
Weekends[Thursday]
4.00PM
PG13
MISS GRANNY
Miss Granny is a 2014 South Korean comedy-drama film directed by Hwang Dong-hyuk. Na Moon-hee stars as a woman in her 70s who magically finds herself in the body of her 20-year-old self after having her picture taken at a mysterious photo studio.
Weekends[Thursday]
7.00PM
PG13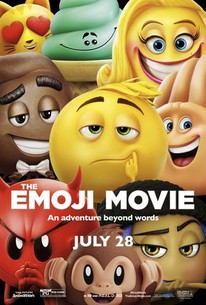 THE EMOJI MOVIE
This animated comedy takes place in Textopolis, a world inside a smartphone that's inhabited by various emojis. There, an emoji named Gene (voiced by T.J. Miller) is ashamed that he has multiple facial expressions while his colleagues only have one each, and he embarks on a quest to be like everyone else. James Corden, Anna Faris, Jennifer Coolidge, Patrick Stewart, and Maya Rudolph also lend their voices to this film from Sony Pictures Animation.
Weekends[Fri,Sat&Sun]
2.00PM
Weekdays[Mon, Tue, Wed & Thu]
2.00PM
PG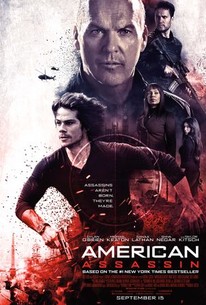 AMERICAN ASSASSIN
AMERICAN ASSASSIN follows the rise of Mitch Rapp a CIA black ops recruit under the instruction of Cold War veteran Stan Hurley. The pair is then enlisted by CIA Deputy Director Irene Kennedy to investigate a wave of apparently random attacks on both military and civilian targets. Together the three discover a pattern in the violence leading them to a joint mission with a lethal Turkish agent to stop a mysterious operative intent on starting a World War in the Middle East.
Weekends[Fri,Sat&Sun]
4.00PM, 6.30PM & 9.00PM
Weekdays[Mon, Tue, Wed & Thu]
6.45PM & 9.15PM
PG-13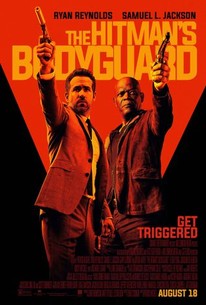 THE HITMAN'S BODYGUARD
The world's top protection agent is called upon to guard the life of his mortal enemy, one of the world's most notorious hitmen. The relentless bodyguard and manipulative assassin have been on the opposite end of the bullet for years and are thrown together for a wildly outrageous 24 hours. During their raucous and hilarious adventure from England to the Hague, they encounter high-speed car chases, outlandish boat escapades and a merciless Eastern European dictator who is out for blood. Salma Hayek joins the mayhem as Jackson's equally notorious wife.
Weekends[Fri,Sat&Sun]
4.15PM, 6.45PM & 9.15PM
Weekdays[Mon, Tue, Wed & Thu]
4.15PM, 6.45PM & 9.15PM
PG-13